Success Stories
The best alternative for your business
At Muutech we care about small and medium-sized enterprises because they are the ones that make up a country's business fabric, create jobs and generate wealth. That is why we help them to make the leap towards digital transformation by providing our grain of sand in terms of acquisition, processing and management of information that adds value to their businesses, regardless of the type of data, company or sector. We strive every day to provide a high quality comprehensive service by offering customized solutions tailored to the needs of our customers.

Enthusiasm, professionalism, seriousness and dedication. Our success is linked to yours.
Industrial process monitoring project in one company from the Automotive branch
Muutech's industrial process monitoring pilot project is carried out in collaboration with a supplier of high quality products in the automotive sector in the Vigo region (Spain). The objective is to provide a simple use and integration tool, which provides an overview of the status of various production processes, and helps the quality team react to drifts in the manufacturing area...
---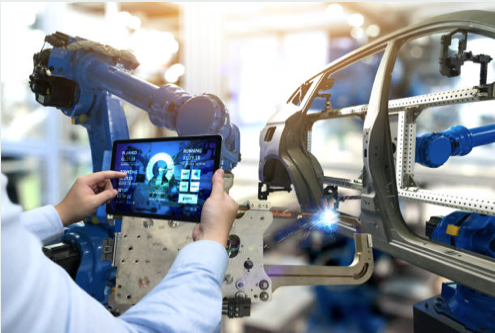 Server and Warehouse monitoring pilot in a company from the retail industry
The IT Infrastructure monitoring project is carried out for Hogarlín S.A., a company of more than 200 workers, of the Sociedad de Inversiones Vegon S.A. Group, whose activity is based on the distribution and sale of drugstore products, perfumery and articles of Cleaning, both through its own network of shops (Muchas) and through franchises (Chévere) and its sales network...